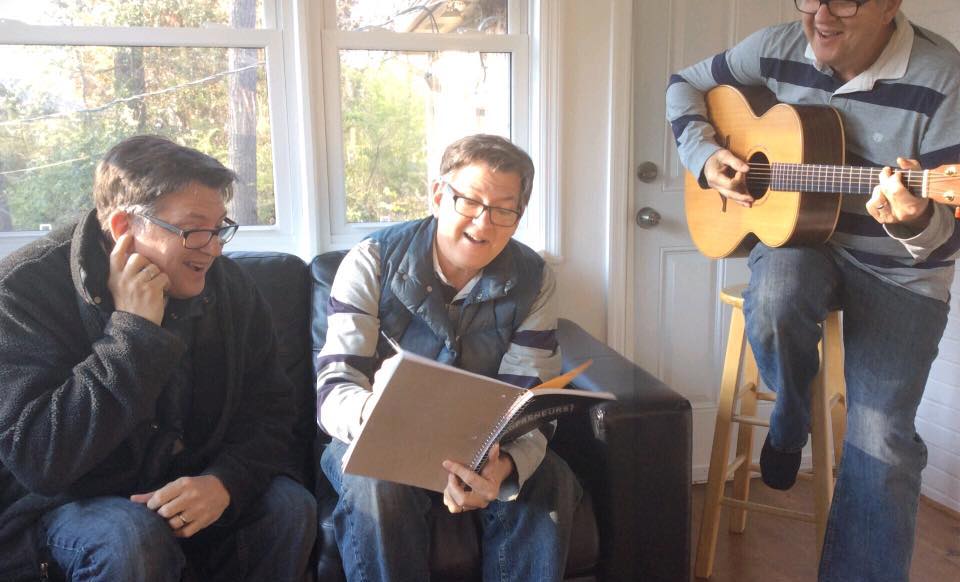 For years, I would write my own songs without any collaboration. (I jokingly refer to that as a "selfie-cowrite" between me, myself and I.)
There's much to be said for it. You can explore your own thoughts and experiences without someone else trying to interpret them or redirect them. I've learned a lot about my inner life and my attitudes toward others through the process.
But like everyone, my experience is limited. My viewpoints have blind spots. And my musical tool box is not exhaustive.
A few years ago, I began co-writing. It was unnatural at first. People in my "private" space. But over time I've begun to love it. To see the world through the eyes of people whose journey has gone places I've never been or even sometimes where I'd never want to go. I'm able to write using the musical influences of others. And I'm writing songs I never imagined I could.
Sure, it's still frustrating at times. Relationships are messy. But the trade off is worth it. I'm developing deep friendships with some of these folks because we end up being vulnerable and sharing parts of our stories only our closest friends normally get to hear about. We kid each other about having to start paying counseling rates for our songwriting sessions.
I'll never give up writing songs that are on my heart alone. But I'm glad I get to share this life with others who open their hearts up to me. Scary? Yes. Worth it? Absolutely.